Meet Dr. Gauthier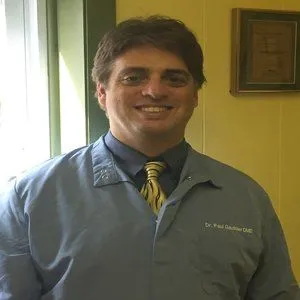 Paul J. Gauthier D.M.D.
Dr. Paul J. Gauthier D.M.D. has been in private practice, in dentistry since 1995. He was trained at the University of Connecticut School of Dental Medicine, and completed a general practice residency, at St. Josephs Hospital in Syracuse, N.Y.
Always looking to help others, Dr. Gauthier volunteered as a clinical preceptor at the St. Josephs Hospital Dental Office, from 1996-2011. He taught other dentists various dental techniques, and procedures. Allowing these dentists to have an easier transition from dental school to private practice.
Being at the forefront of dental procedures, Dr. Gauthier was one of the first dentist, in the Capital District to own a C.E.R.E.C. machine, in 2005. C.E.R.E.C. is a computer that designs and makes crowns in one dental visit. In addition, no messy impressions, temporary, or additional visits to the dentist.
Dr. Gauthier provides all types of cosmetic and implant dentistry, including the newest "mini dental implants." These newer style implants offer an immediate solution for ill-fitting dentures, partials, or missing teeth. Dr . Gauthier has been placing mini implants for over a decade. He is a founding member of the International Academy of Mini Dental Implants.
To contact Dr. Gauthier: email him at [email protected]